This was the project workshop in Clayarch Museum in Korea in 2011.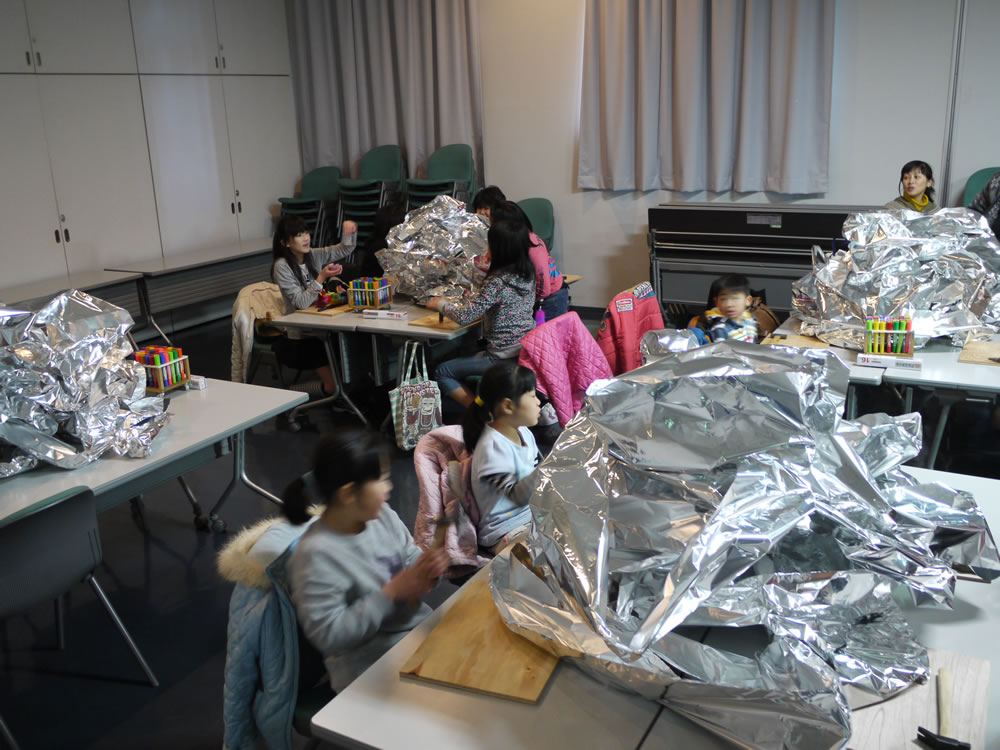 The idea to make artificial silver wares came to me, because of the atmosphere of the historical space in ex-BankART 1929's building( now,YYC ).
Children hit mass of foils by hammers to make shape and make harder into artificial tablewares.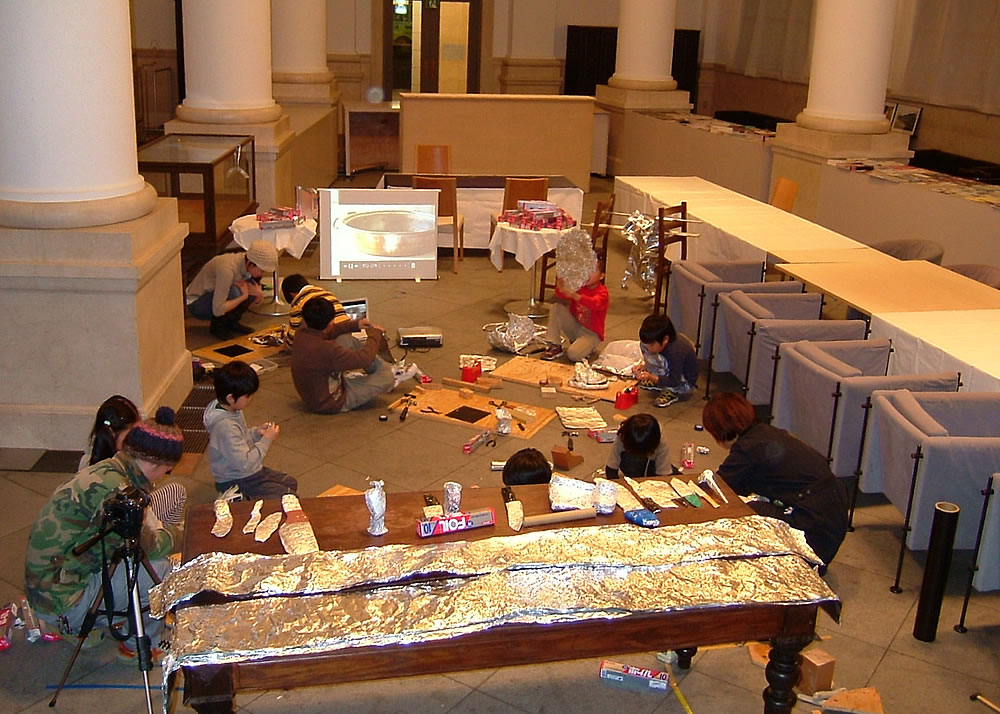 After the workshop, we displayed their works in the exhibition "Shoku-to-Gendai-Bijutsu (Foods & Contemporary Arts) Part4" at BankART1929.
We could actually use the works as tableware.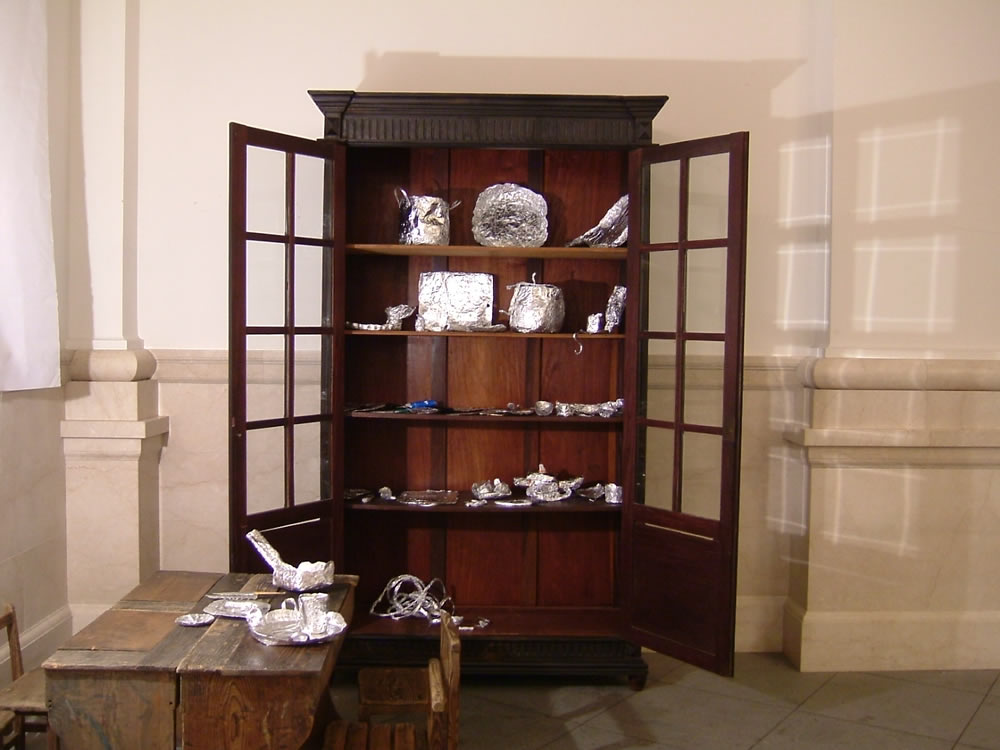 At "Contemporary art with FOILS "(organised by Hukazawa Art Laboratory) at Asahiku civic center Sun Heart in Yokohama
we tried to make a kind of huge mirror ball. It was rotating for real.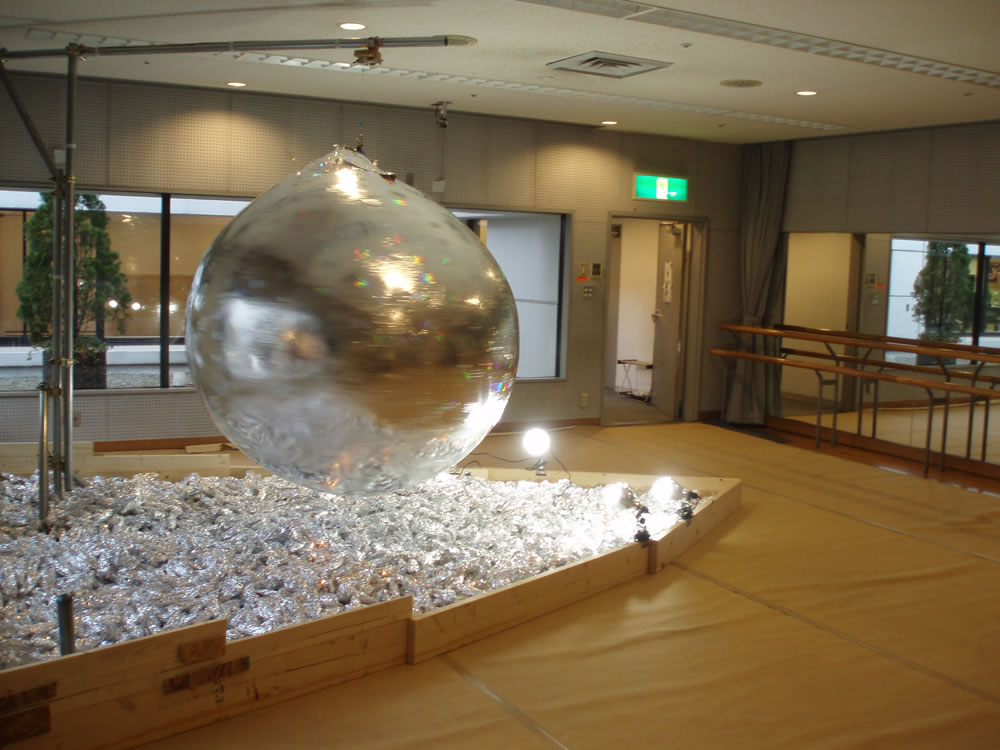 http://youtu.be/sl0nQyM7FLo




back to the index

01 02 03 04 05 06 07 08 09 10 11 12 13 14 15 16 17 18 19 20 21 22

Copyright 2003~2013 Hukazawa art laboratory All Rights Reserved.