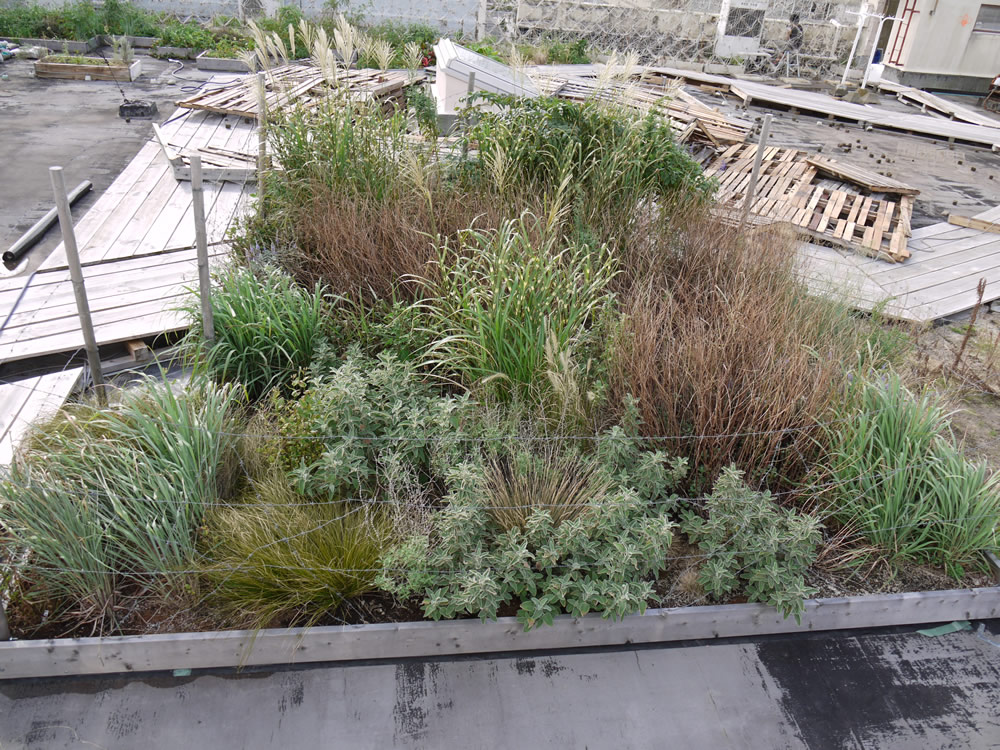 My image of this was an abandoned ground, so I planted wild grasses(some of them were local weeds) mostly because of growing independently by themslves.
No particular maintenance after planting were provided, keeping natural beauty in view of greens by my soil and microbe cordination.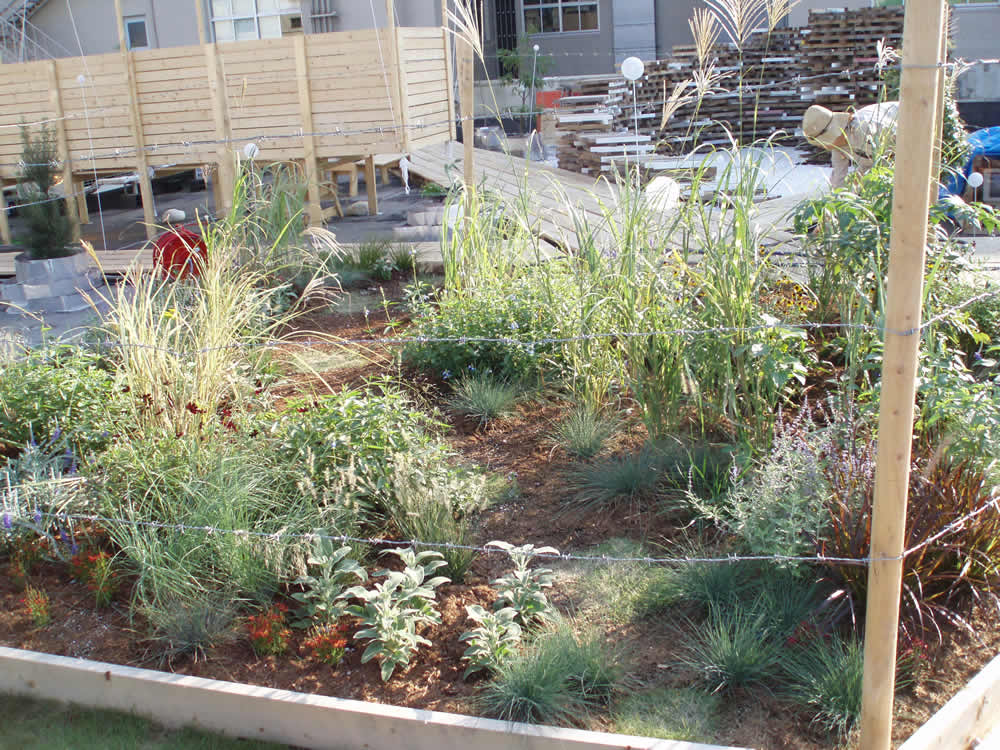 During the show, the view of greens was changing gradually.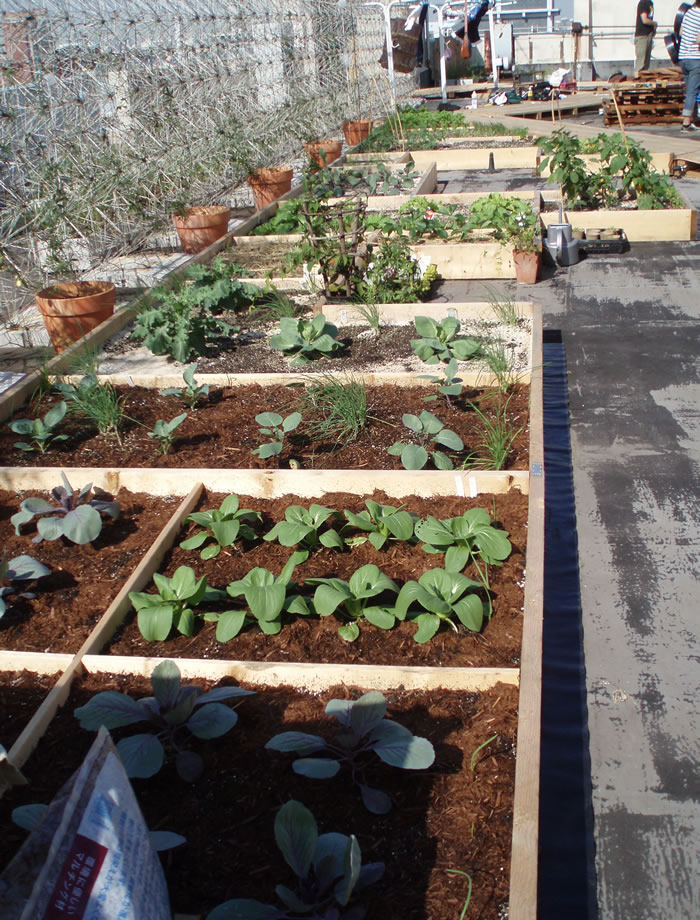 The allotment --- creating one scene, function and actions for this city. Growing vegetables and herbs were organic with companion planting.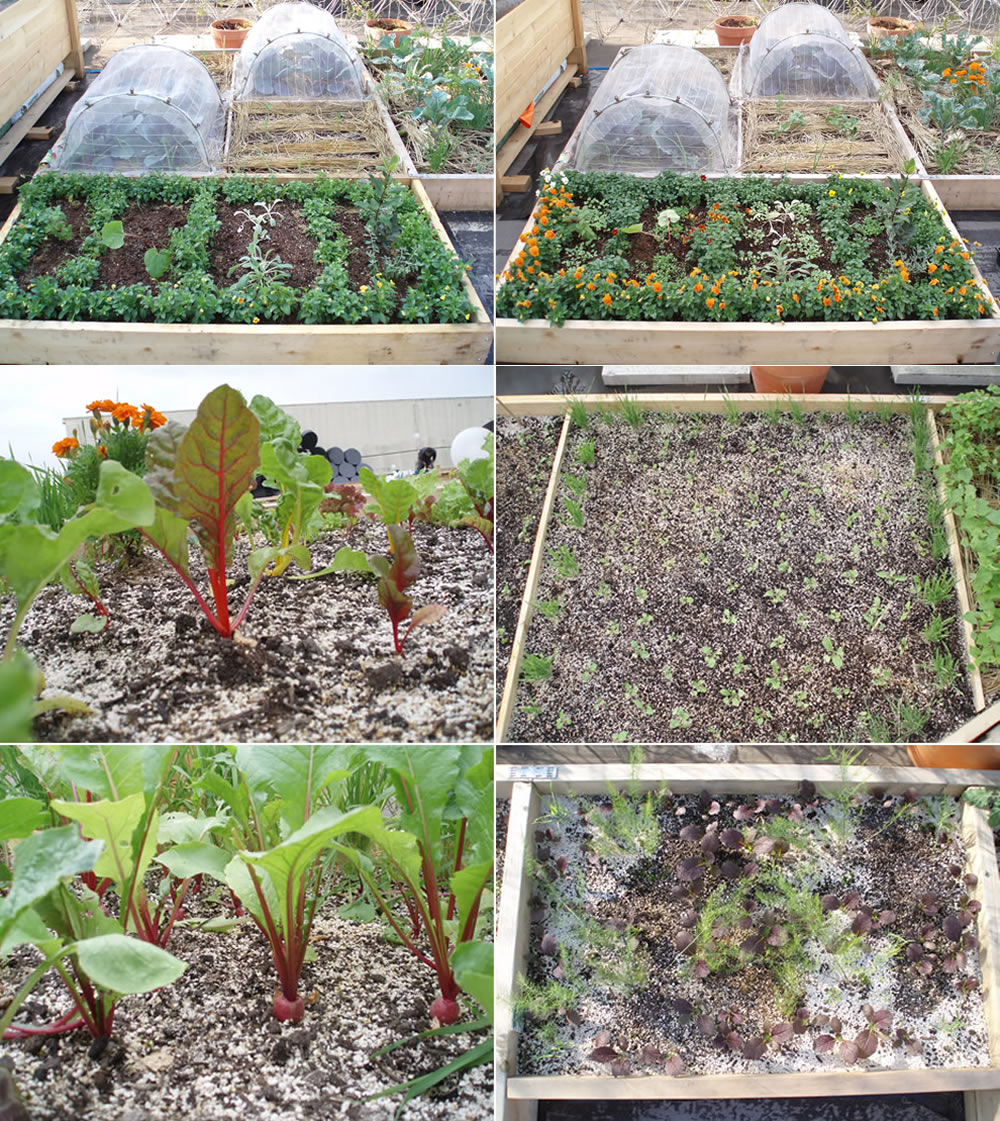 Organic swiss chards, black mastards, leeks, strawberries, cabbeges, radishes etc --they were seasonal vegetables and herbs.
(Because I wanted to show the progress of growing, please regard this as one image. Thank you.)
back to the index

01 02 03 04 05 06 07 08 09 10 11 12 13 14 15 16 17 18 19 20 21 22
Copyright 2003~2013 Hukazawa art laboratory All Rights Reserved.